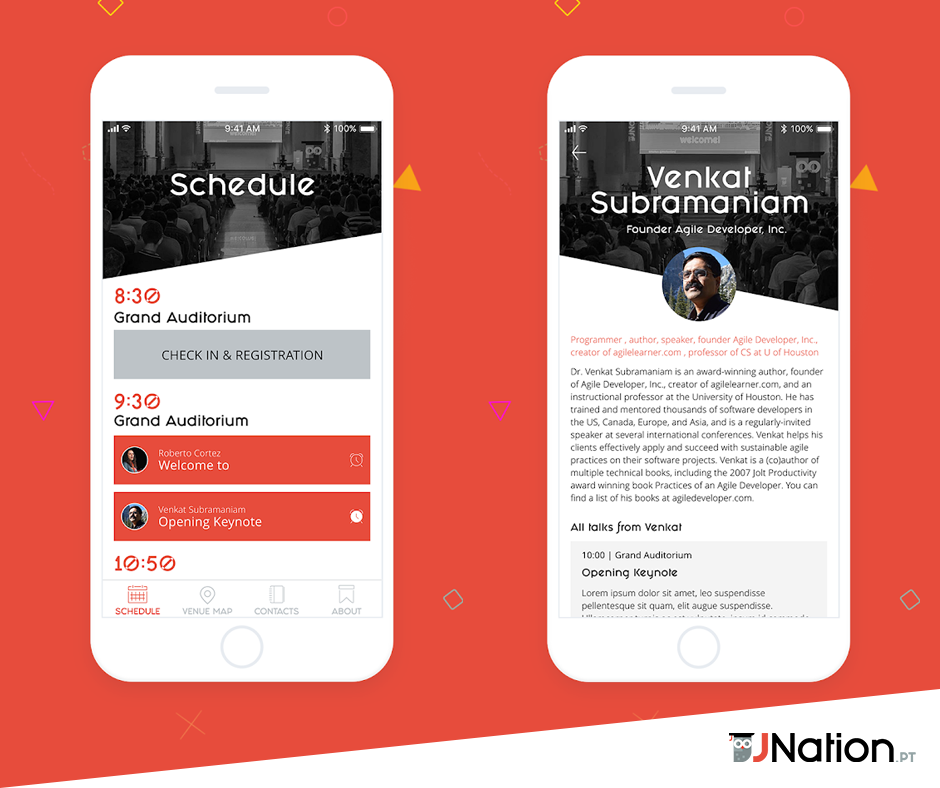 Official JNation app, plus JNation Twitter wall
What a fantastic experience we had at JNation this year! As expected, it was bigger and better and we loved every bit of it.
As a note, we're proud to have contributed not only with the Platinum Sponsorship, but also with what we do best:
* we designed and developed the official JNation app, using Flutter, and available for iOS and Android (https://jnation.pt/app/)
* throughout the event there were TVs where a Twitter wall was displayed using our own new product, a social media aggregator.
The reviews were great and we're glad everyone enjoyed both the app and the Twitter wall!
Related Posts
Comments are closed.