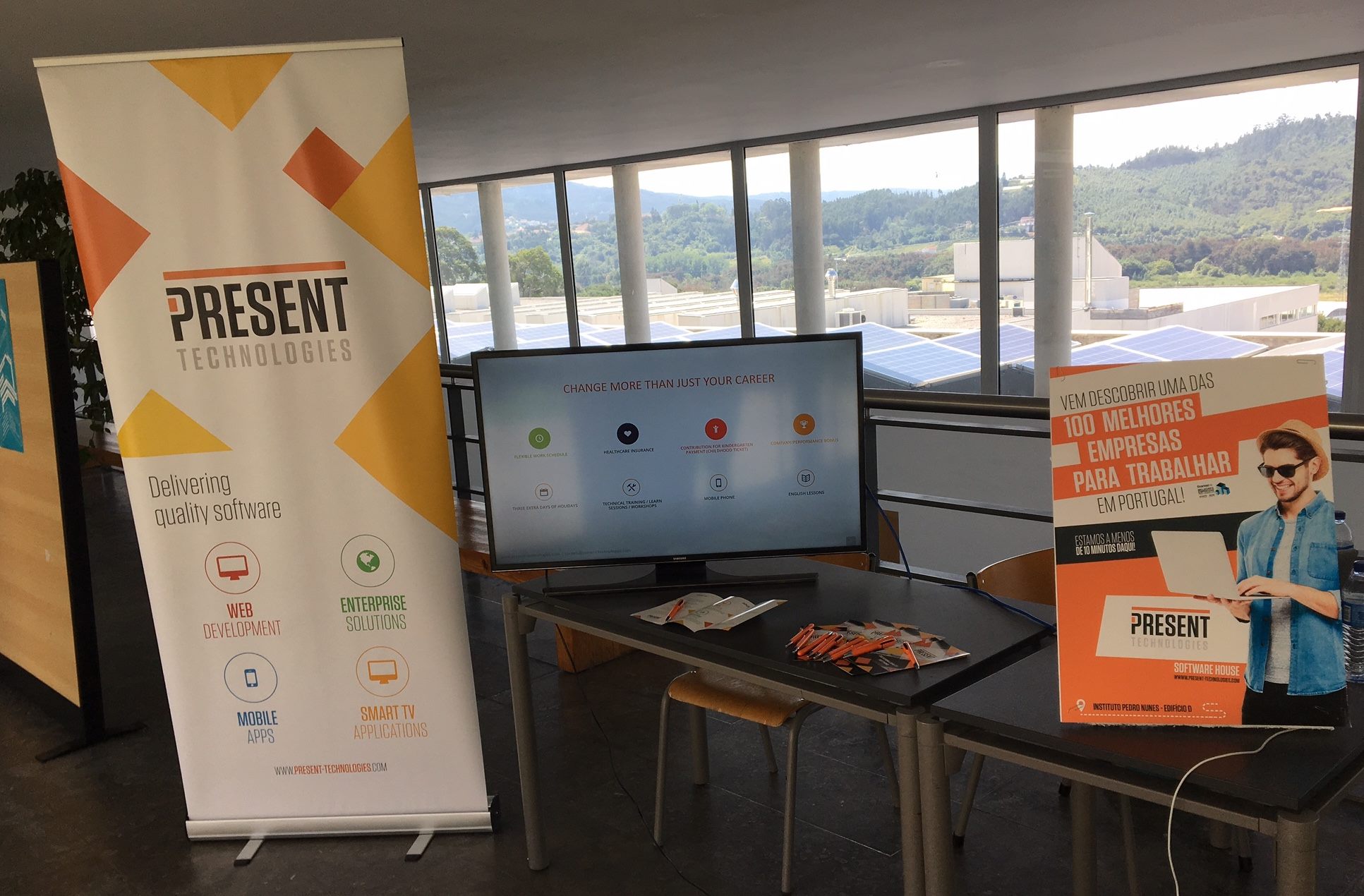 Present Technologies at DEI's Job Fair
We were at the University of Coimbra's Departamento de Engenharia Informática Job Fair for the past two days.
We talked with a lot of students about their prospects and our company.
Next month we're also going to be there for the FCTUC/DEI – Dia Dissertação/Estágio – Edição 2017 to talk about our internships.
Related Posts
Comments are closed.