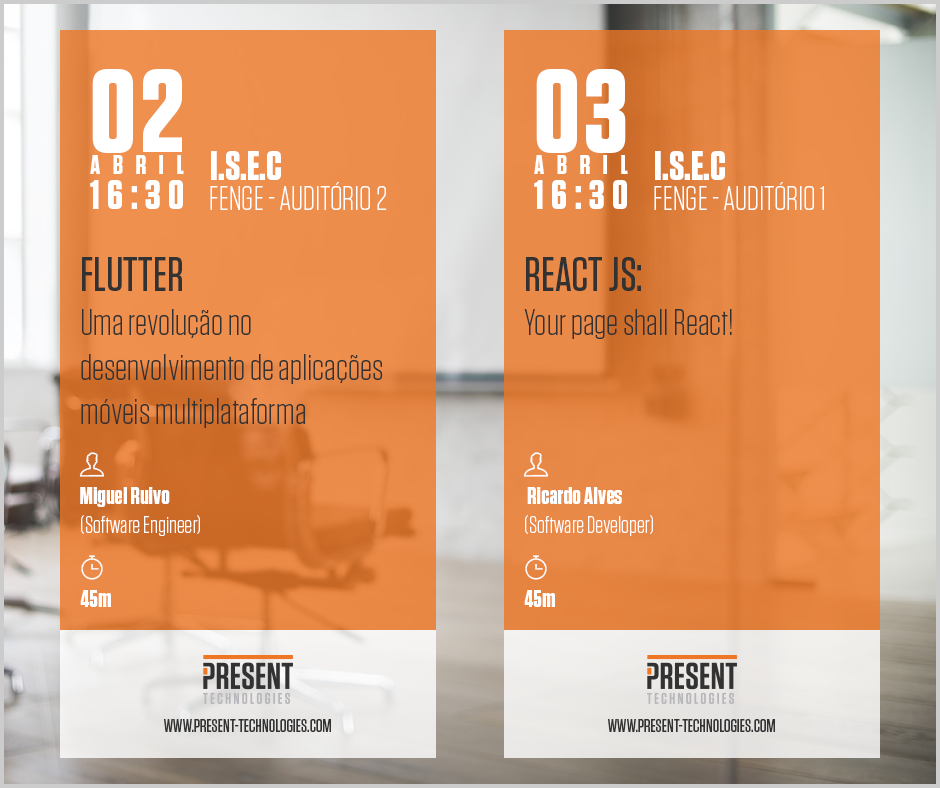 Present Technologies at Fenge 2019
For the past three days we were at Fenge – Feira de Engenharia de Coimbra. We had a booth and two of our colleagues gave talks at the engineering job fair, too.
On the second day of the fiar, Miguel Ruivo talked about Flutter, and on the third and final day, Ricardo Alves will be talked about ReactJS to auditoriums filled with students.
It was a great experience once again, and felt great contacting with students as excited with technology as we are!
Related Posts
Comments are closed.