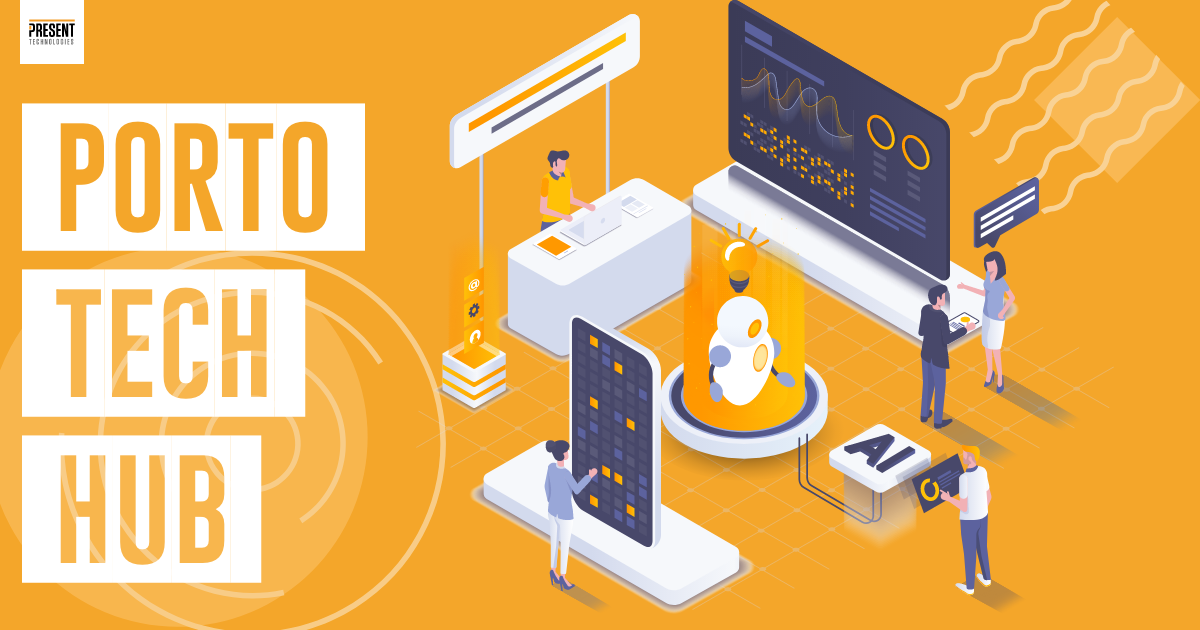 Present Technologies is part of the new Porto Tech Hub Board
Present Technologies has been an associate of Porto Tech Hub (PTH) since its inception and, after a long journey of 6 years, we are proud to announce that we are now part of the new board!
Porto Tech Hub (PTH) is a non-for-profit association of tech companies that aims to promote and expand Porto as a global technological centre of excellence. Amongst PTH's initiatives are the Porto Tech Hub Conference (https://portotechhub.com/conference/) and the SWitCH requalification program (https://portotechhub.com/switch/).
We now share this experience with great companies like Blip, Critical Software, Fabamaq, and Codigree. We'll be represented by our CTO, Samuel Santos, that will be leading this year's Conference, now on its 6th edition.
More than ever, we are looking forward to contribute to this Association throughout the year and in coming years.
For more information visit Porto Tech Hub website (https://www.portotechhub.com/)
Related Posts
Comments are closed.