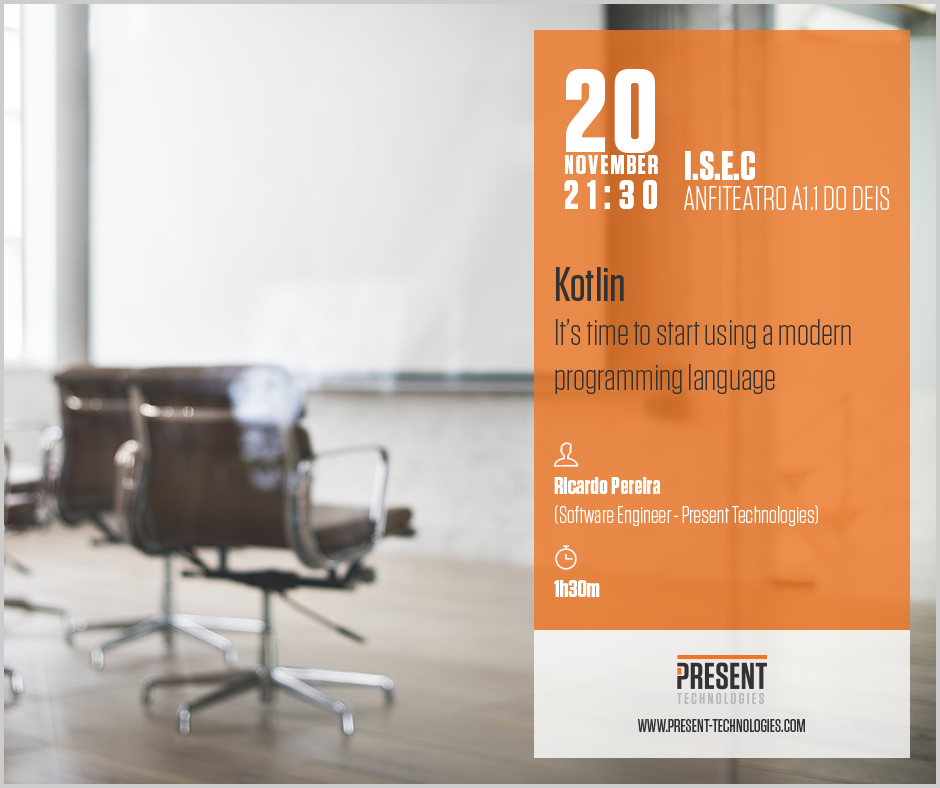 Present Technologies' talk at ISEC: Kotlin
Present Technologies' Ricardo Pereira did a talk this week about Kotlin at ISEC – Instituto Superior de Engenharia de Coimbra. (DEIS). Anfiteatro A1.1, as part of series of talks on the Masters of Computer Science and Systems.
It was free to attend by anyone interested, and attendance was great. We love doing these talks and be in touch with students thriving to learn more about technology.
We will be doing more in the future so check back here for more news on the subject.
Related Posts
Comments are closed.