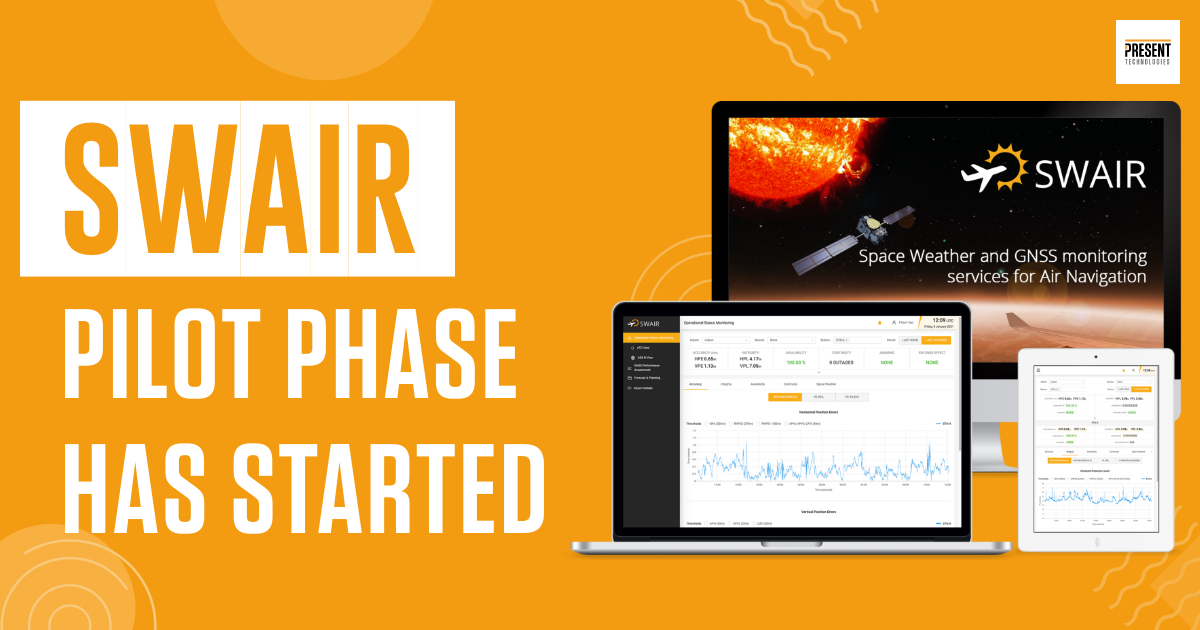 SWAIR: Pilot Phase Has Started
An important step for the SWAIR project happened on the 1st of January, when it entered the pilot phase.
Technically called "Pre-Operational Demonstration", the pilot phase is when the product leaves the lab and is deployed in a live environment, entering "real life"! In this case, SWAIR is now being used by our project partners NAV Portugal, ANAC, IPMA, and NetJets, having a monitoring station at the Lisbon Airport (LIS).
It's a major accomplishment and we are proud and excited to begin this new journey!
As a reminder, SWAIR is a service for the worldwide aviation sector, aiming to increase safety when using GNSS-based landing procedures, by delivering local-level operational monitoring, discontinuities forecast and performance assessment of GNSS signals and Space Weather data.
It's co-funded by the European Space Agency and developed in partnership with the University of Coimbra and Bluecover Technologies.
Congratulations to the whole team!
Find out more about SWAIR here:
Related Posts
Comments are closed.