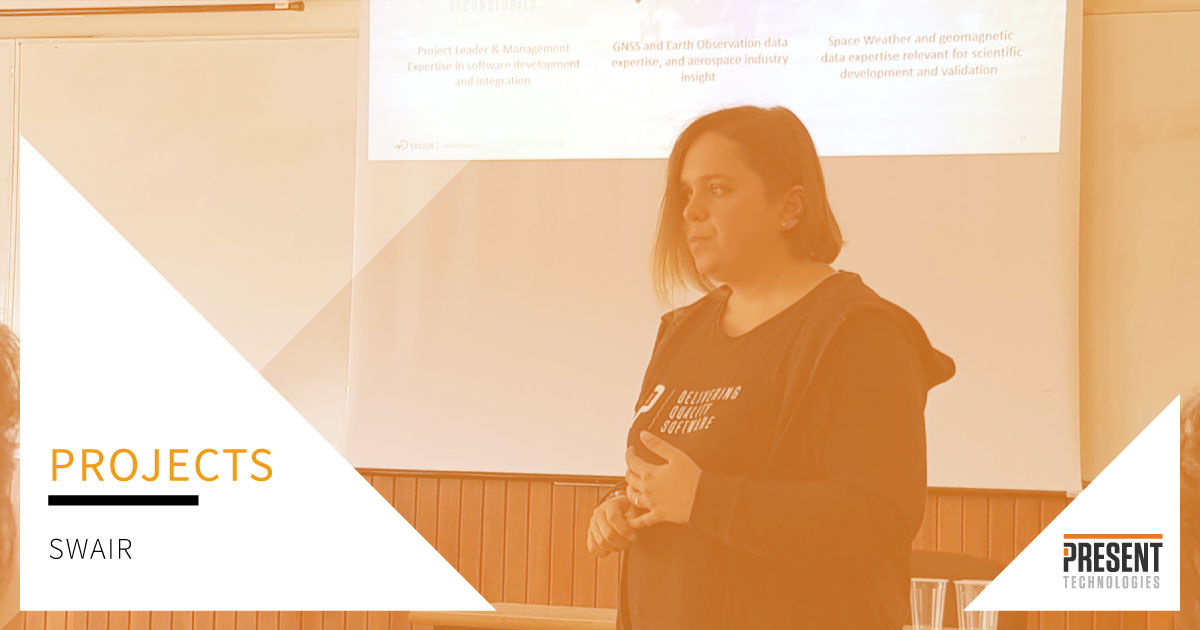 SWAIR – SWE-MED
On October 24th our project SWAIR participated in the Portuguese edition of a series of workshops by the ESA-funded project SWE-MED (Space Weather User Needs for the Mediterranean Region). This edition was organized by CITEUC in collaboration with the University of Alcalá in Spain.
We were excited to present our project SWAIR, which was met with great enthusiasm, but we were also proud to share our insights and contribute to the good work that SWE-MED is doing in making sure that all user groups (and their needs) are duly represented in ESA's Space Weather Segment.
Related Posts
Comments are closed.