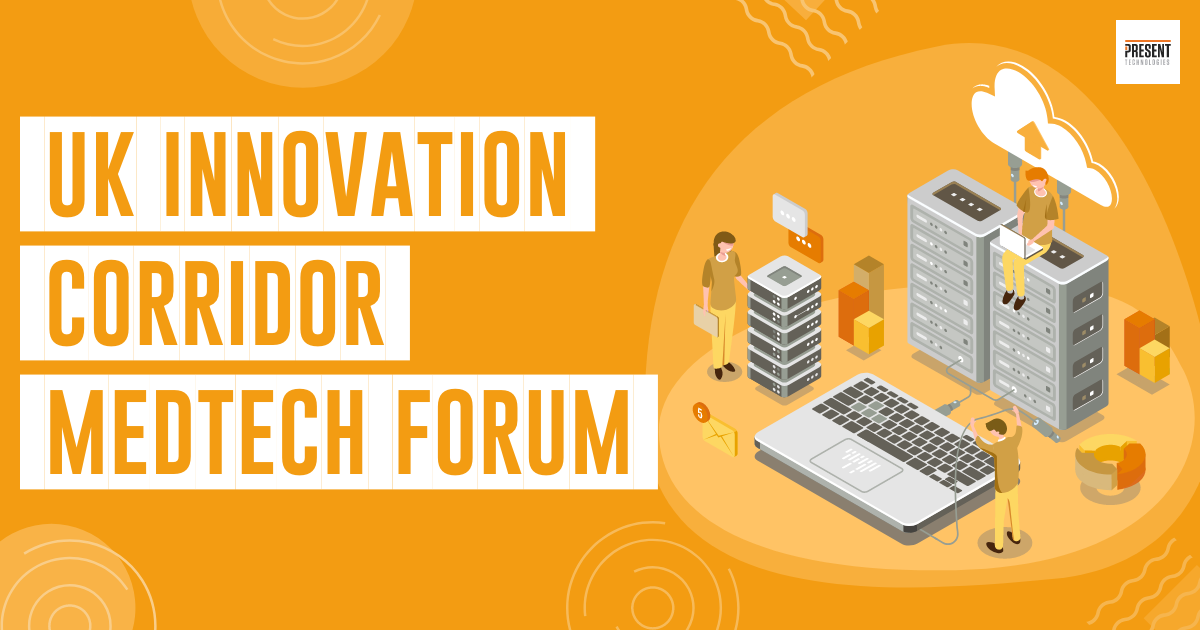 UK Innovation Corridor MedTech Forum
Present Technologies was invited to speak at the UK Innovation Corridor MedTech Forum in a discussion about Convergence in MedTech and Digital Healthcare.
Our CEO Victor Batista gave a brief presentation focused on the Internet of Things (IoT), specifically the Internet of Medical Things, an industry projected by Mckinsey to have an economical impact of $1.6 trillion by 2025.
We showcased our experience in the area with two projects. The first, a mobile app that reminds people to take their pills, using a smart cap with BLE on the lid. The second project uses a Smart Tracker that allows contact back tracing without a smartphone and helps enforce sanitary policies.
It was great talking with and listening to like minded people who are doing extraordinary work in the MedTech and Digital Healthcare fields!
To find out more about the event, click here: https://innovationcorridor.uk/medtech-forum-seminar-convergence-in-medtech-and-digital-healthcare
Related Posts
Comments are closed.