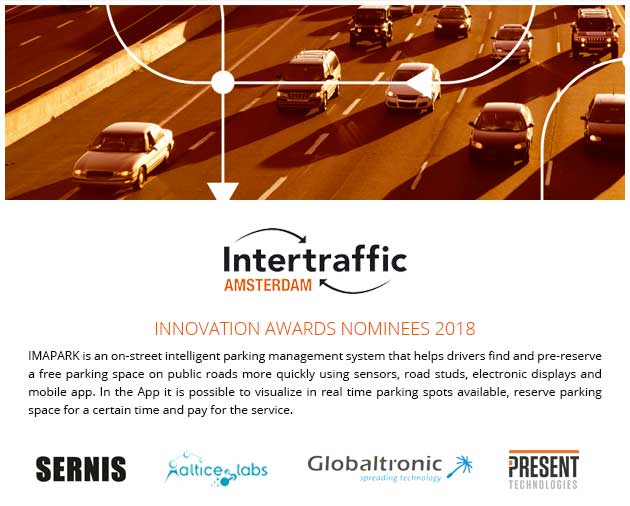 Introducing iMAPARK
Parking is about to change forever.
While this project has been under wraps until recently, we can now reveal a bit about it as it was just nominated for the prestigious Intertraffic Innovation awards, in the Parking category.
So what is it about? In partnership with SERNIS, Altice Labs, and Globaltronic, iMAPARK is an integrated platform with physical sensors , management and a mobile app, where users in cities around the world will be able to find on-street parking spots and instantly book them in advance.
We will have more news and details about the project soon. In the meantime, you can get more information about nominees here: https://www.intertraffic.com/amsterdam/innovations/nominees/
Related Posts
Comments are closed.