Welcome to
Present-Technologies
Explore our world
Recognised as one of Best Companies to Work for in Portugal for three years in a row (including Exame#18), we are seeking for highly-skilled people to join our team. From large-scale digital platforms to market-leading mobile apps, our clients and partners trust us to build reliable software used every day by millions of users. If you are looking for challenging projects, love to play around with modern frameworks and think you can handle the pressure, scroll down to our offers!
Change more than just your career
Contribution for kindergarten payment (Childhood ticket)
Company/Performance Bonus
Three extra days of holidays
Technical training / learn sessions / workshops
What our people have to say about working here!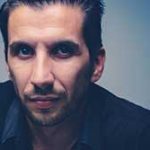 Why work here?
Great work environment. A lot of state-of-the-art interesting projects! The flexible schedule and well organised tasks make the work/ personal life balance amazing! So many cool activities and fun events all over the year. Transparency from the management team is brilliant.
Why work here?
Working at Present is working with excellent people. We are all in the same boat and here I feel like I am part of it. I'm working on several projects and feel that my input is very important to keep everything on track, even when working with co-workers from the other offices. I just would like to thank to all my colleagues who contribute to a great team work and spirit.